Tutors 4 Kid Proudly Presents…
Tutors 4 Kid Summer Camps! From 6/13-8/5, we will be hosting 6 summer camps. These 6 summer camps are Junior Journalism Camp, STEM Camp, Game of Go Camp, Junior Journalism Saturday Workshop, Kindergarten Camp, and Origami & Art Camp. These will be taking the place of the Saturday workshops during the summer.
Interested? Take a look at the information on the flyers below!
Register here today: tutors4kid.com/workshops
Summer Junior Journalism Camp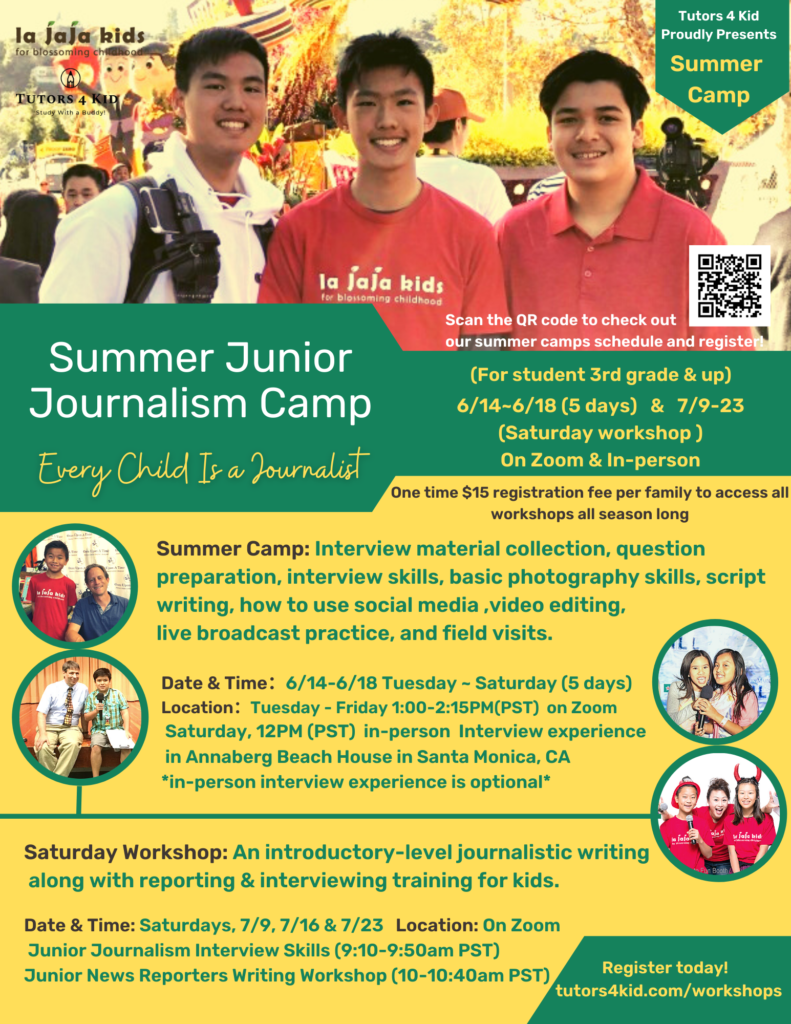 The Game of Go Summer Camp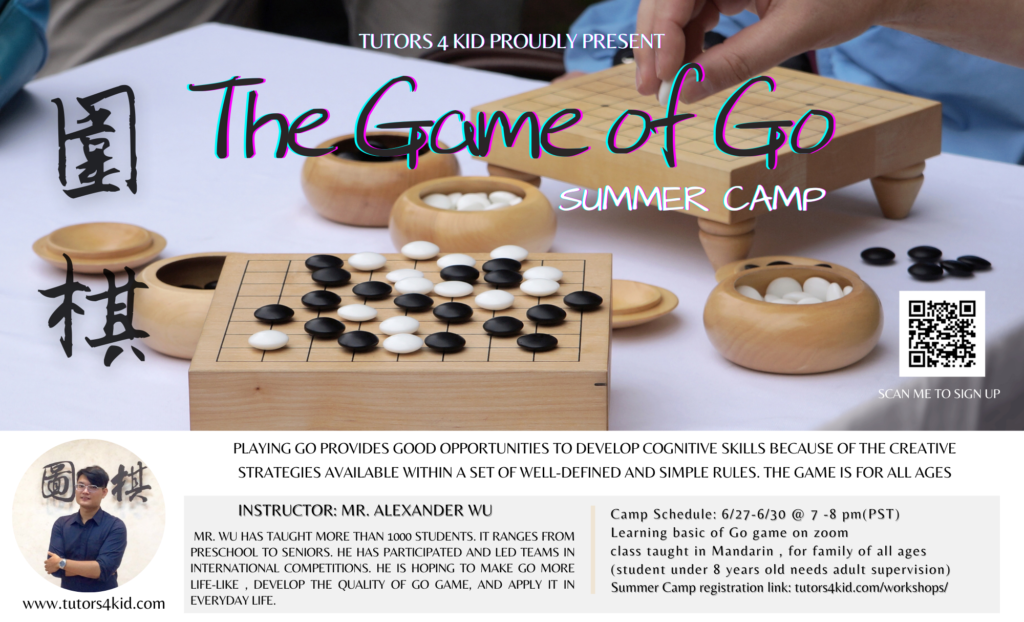 STEM Summer Camp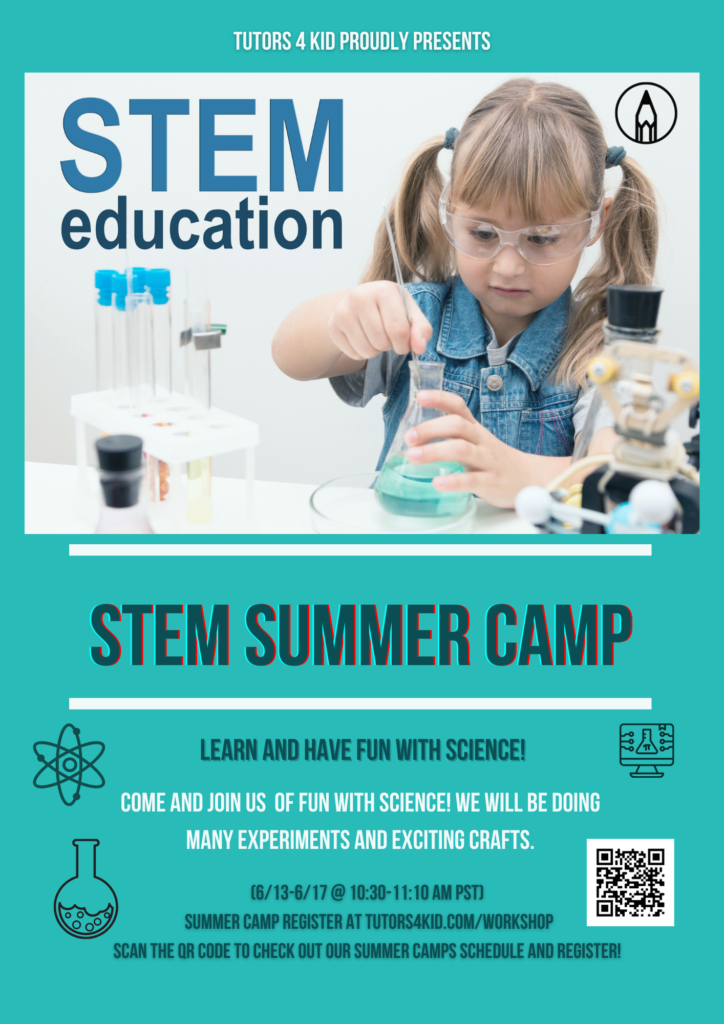 Kindergarten Online Summer Camp