The new year is finally here, and so are the new workshops. We are proud to introduce our Winter Saturday workshops! Our Saturday Workshops aim to help students explore their interests and harness their skills.
We are excited to introduce some new workshops to all students for the upcoming week: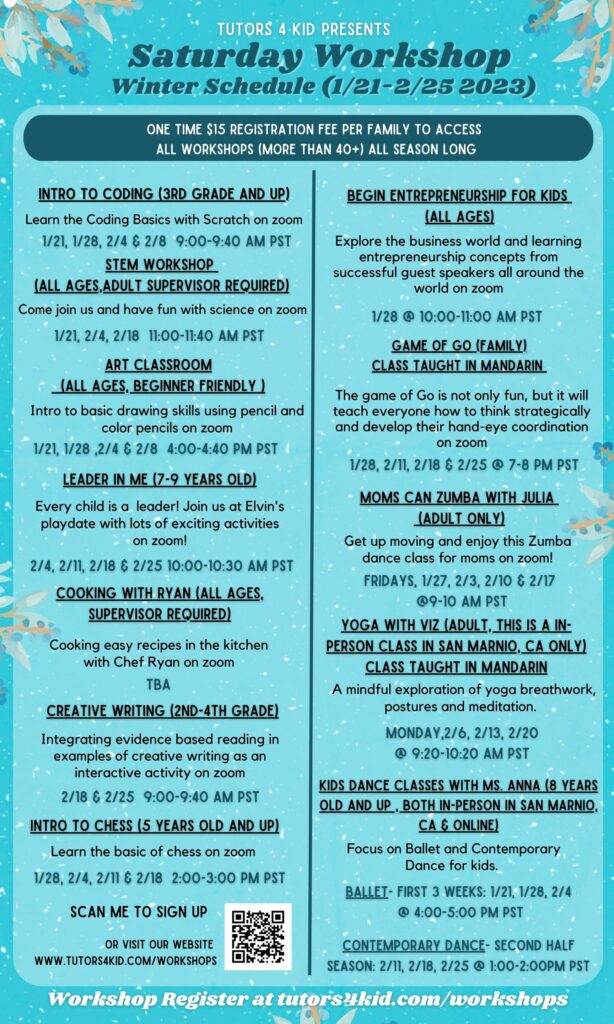 Intro to Coding (3rd grade and up)
Learn the Coding Basics with Scratch on zoom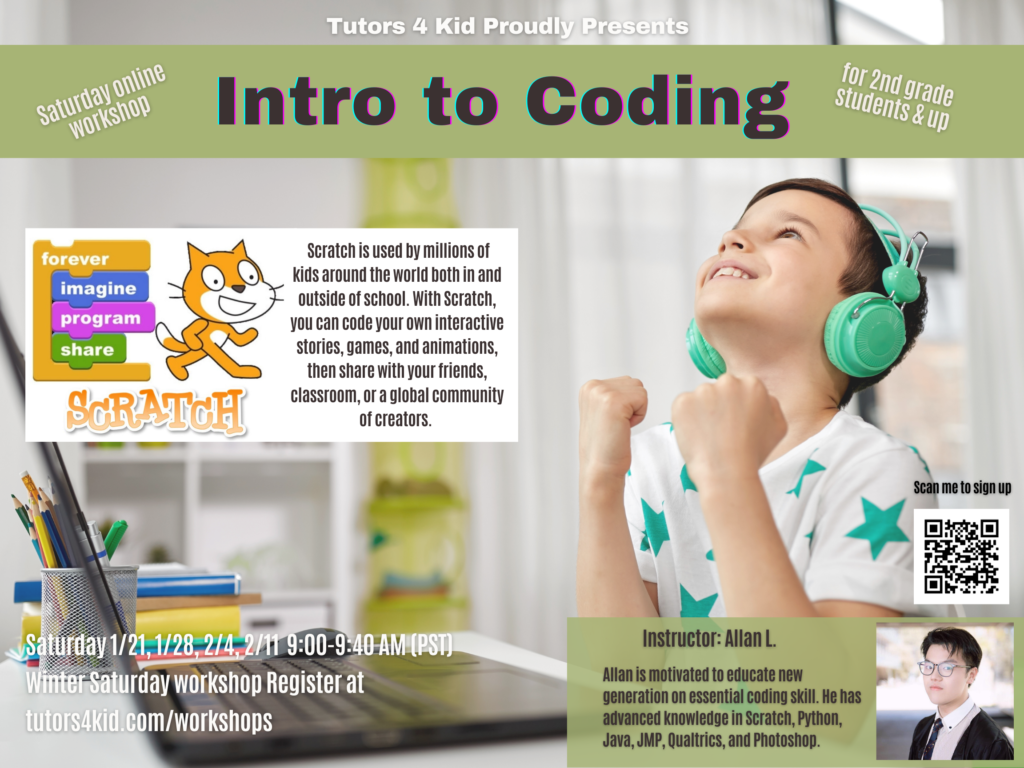 STEM Workshop (all ages, adult supervisor required)
Come join us and have fun with science on zoom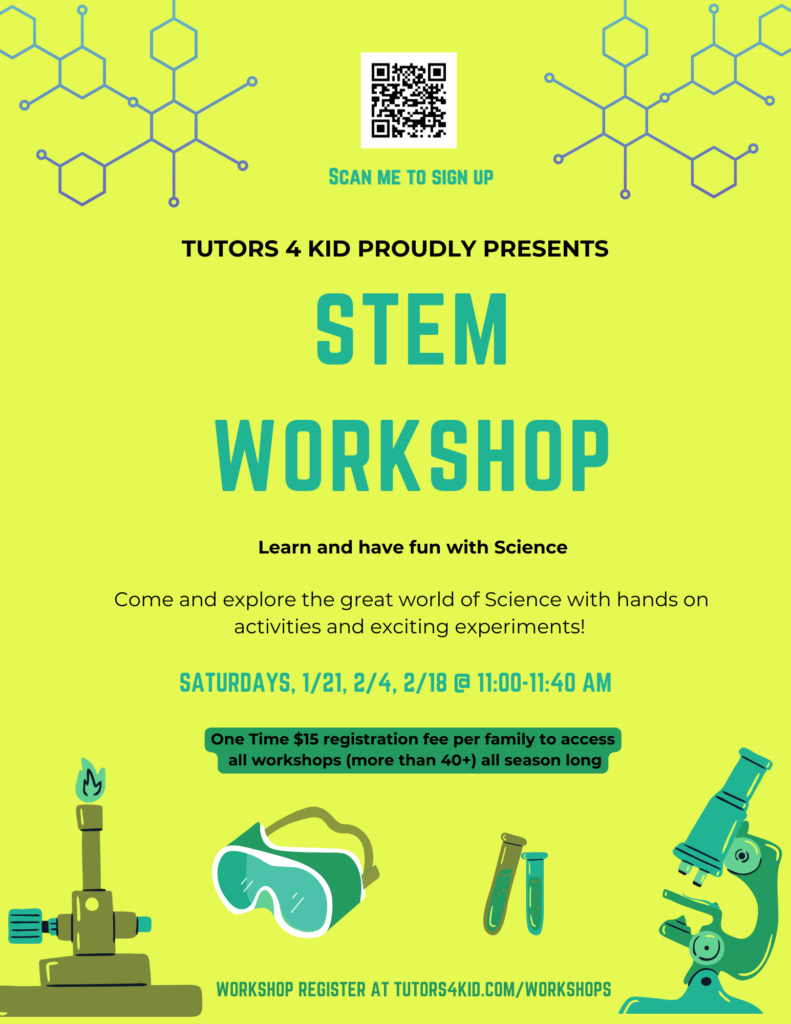 Art Classroom (all ages, beginner friendly)
Intro to basic drawing skills using pencil and color pencils on zoom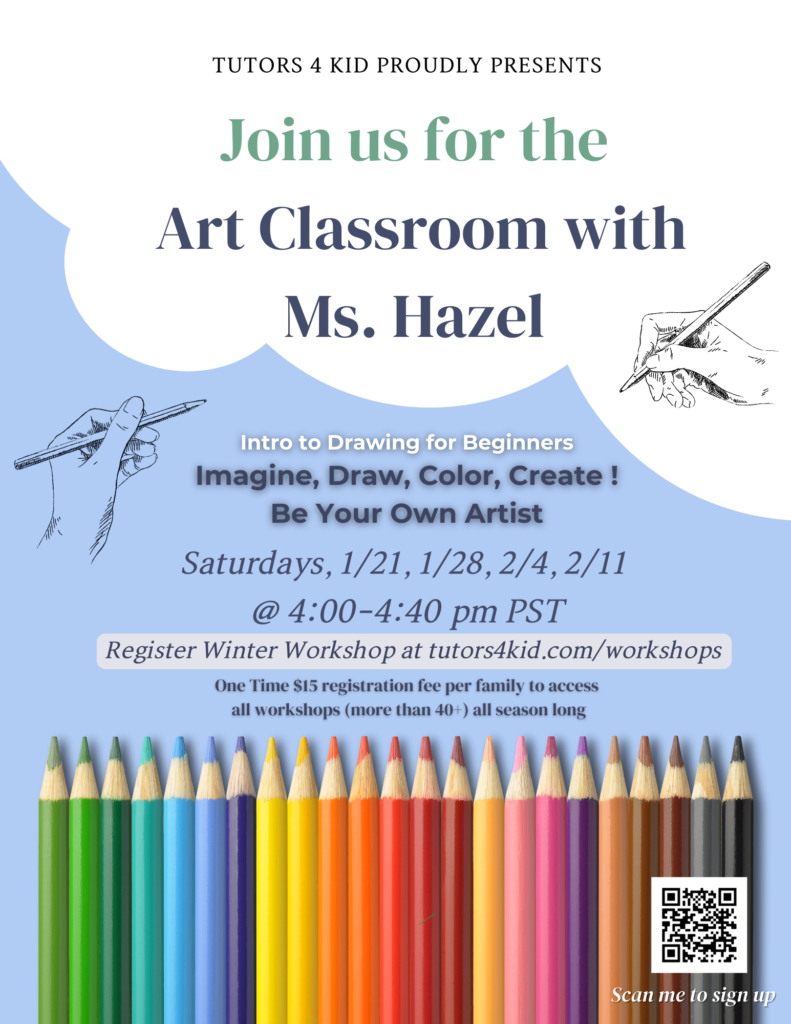 Leader in Me (7-9 years old)
Every child is a leader! Join us at Elvin's playdate with lots of exciting activities on zoom!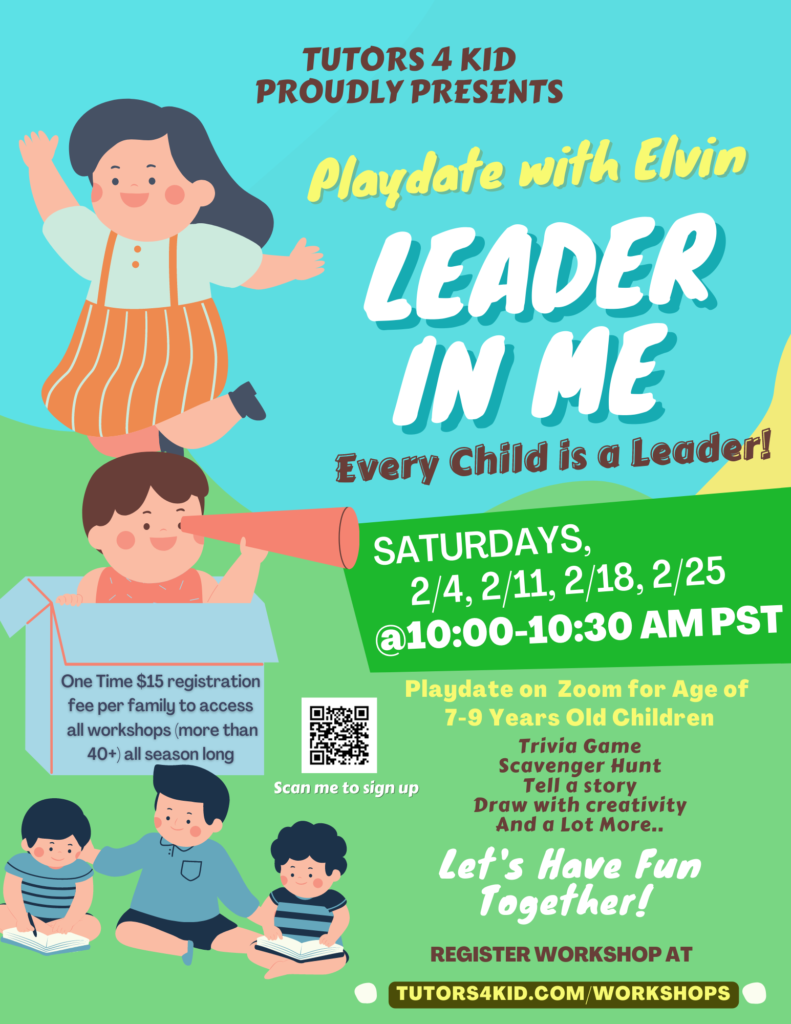 Cooking With Ryan (all ages, supervisor required)
Cooking easy recipes in the kitchen with Chef Ryan onZoom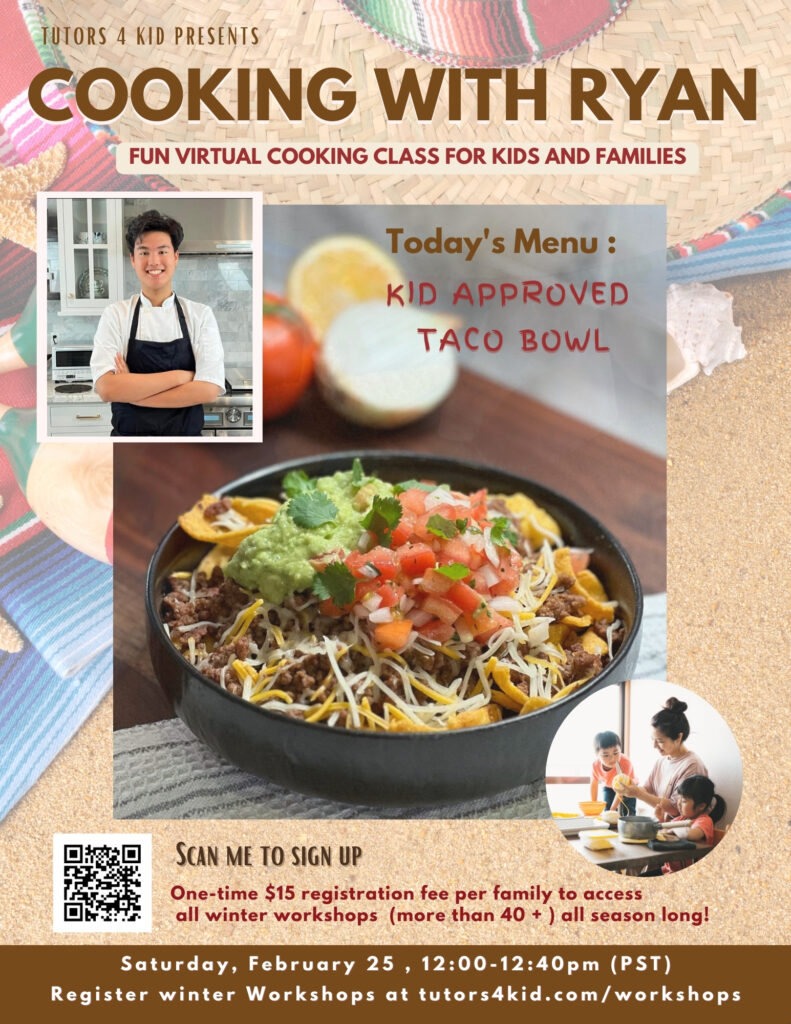 Creative Writing (2nd-4th grade)
Integrating evidence based reading in examples of creative writing as an interactive activity on zoom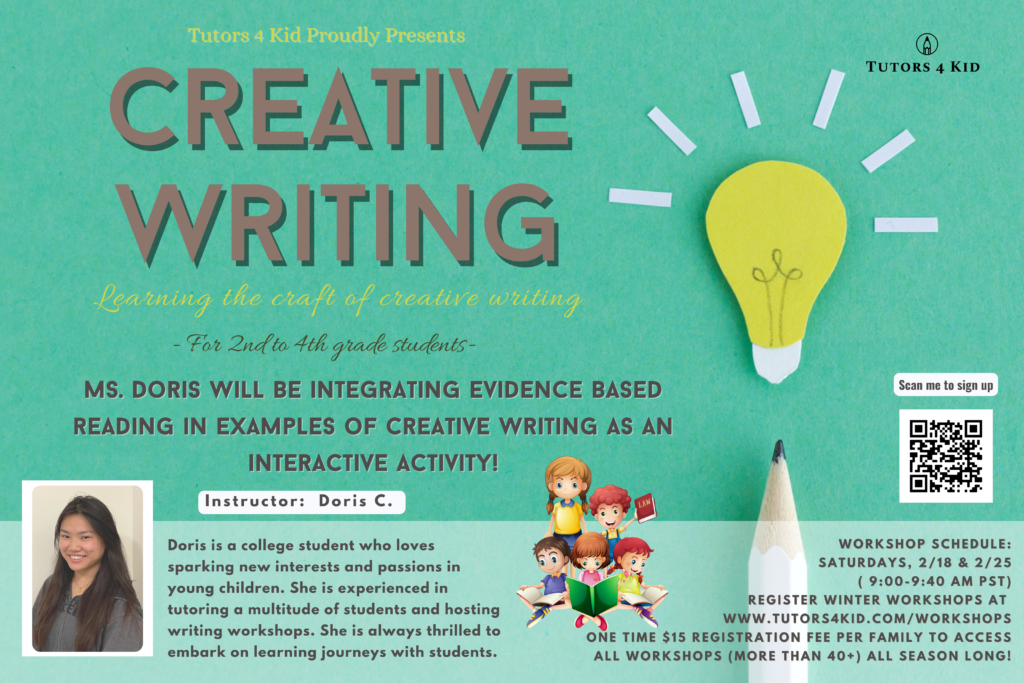 Intro to Chess (5 years old and up)
Learn the basic of chess on zoom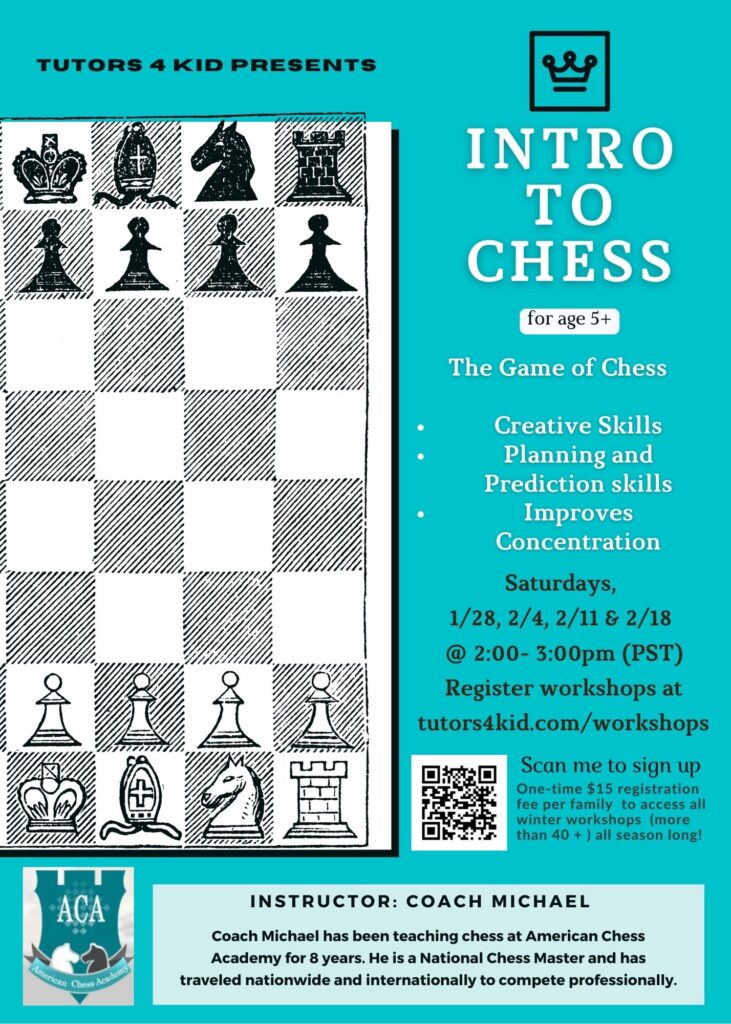 Begin Entrepreneurship for Kids (all ages)
Explore the business world and learning entrepreneurship concepts from successful guest speakers all around the world on zoom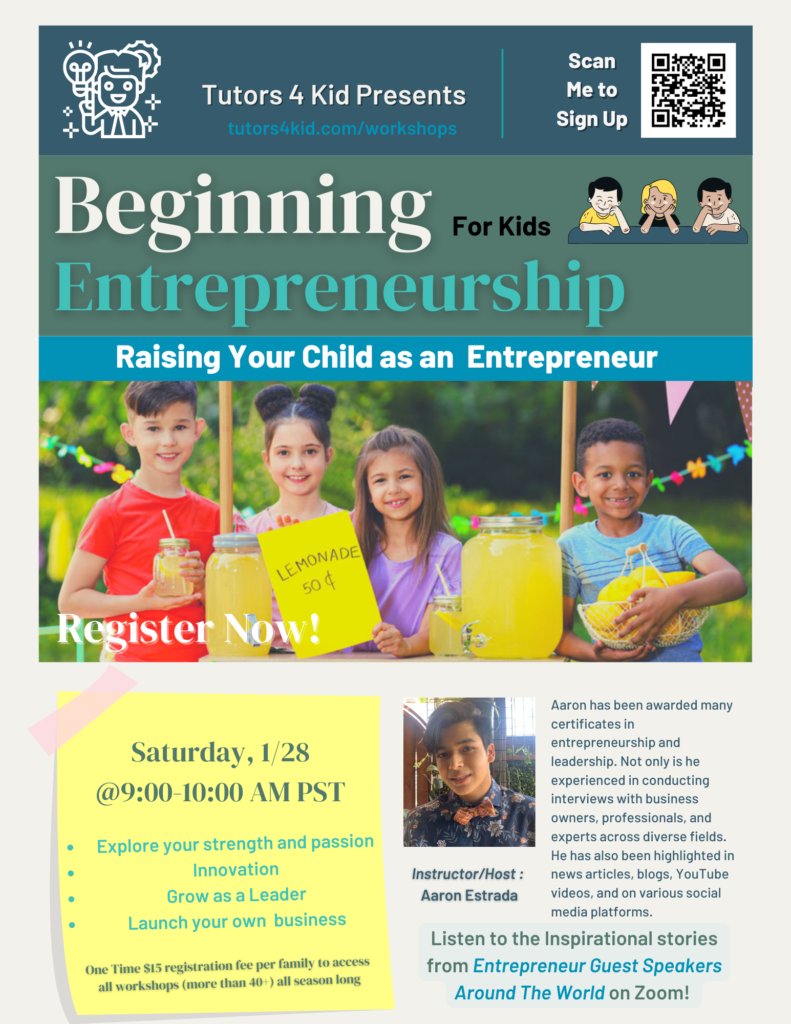 Game of Go (family) Class taught in Mandarin
The game of Go is not only fun, but it will teach everyone how to think strategically and develop their hand-eye coordination on zoom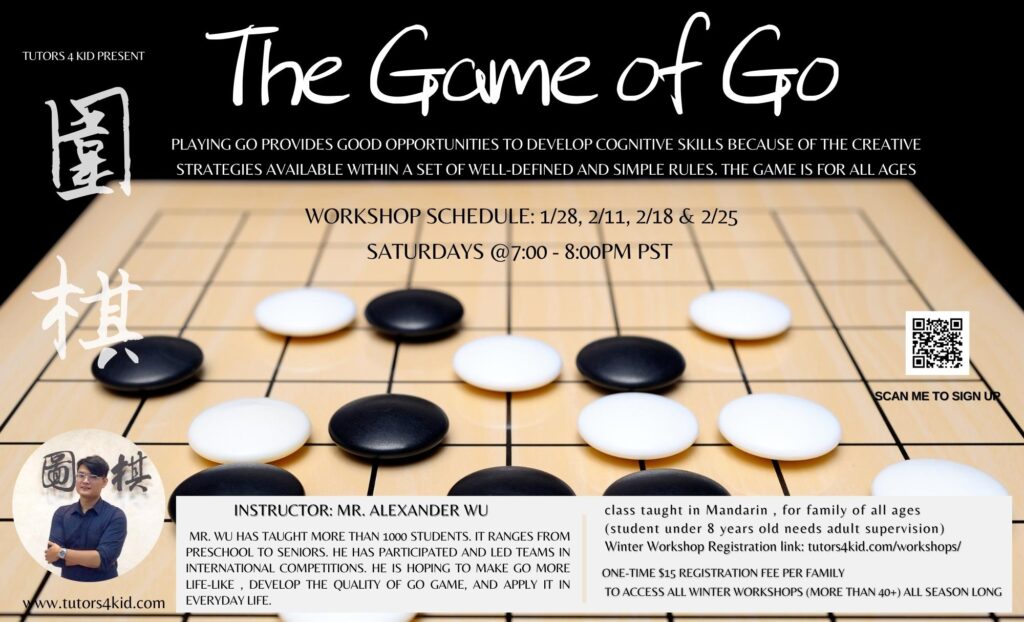 Moms Can Zumba with Julia (Adults only)
Get up moving and enjoy this Zumba dance class for moms on Zoom!
Yoga with Viz (For Adults, This is an in-person class in San Marino, Ca Only) (Class taught in Mandarin)
A mindful exploration of yoga breathwork, postures and meditation.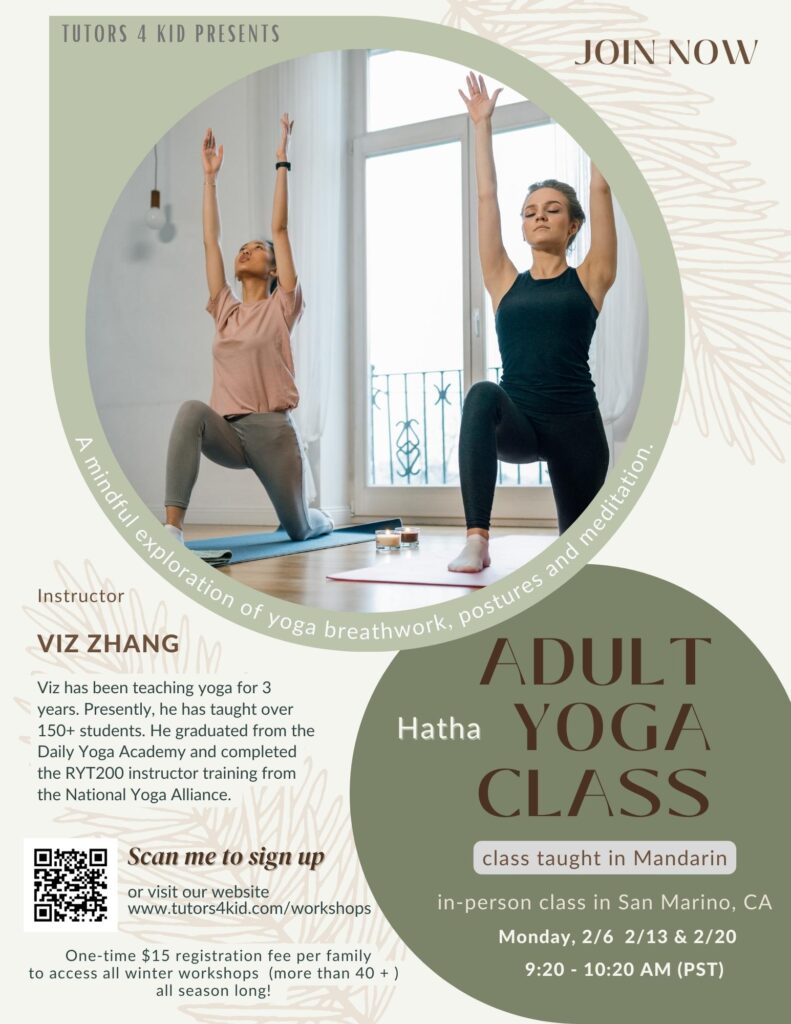 Kids Dance Classes with Ms. Anna (8 years old and older, both in-person in San Marnio, CA & Online)
Focus on Ballet and Contemporary Dance for kids.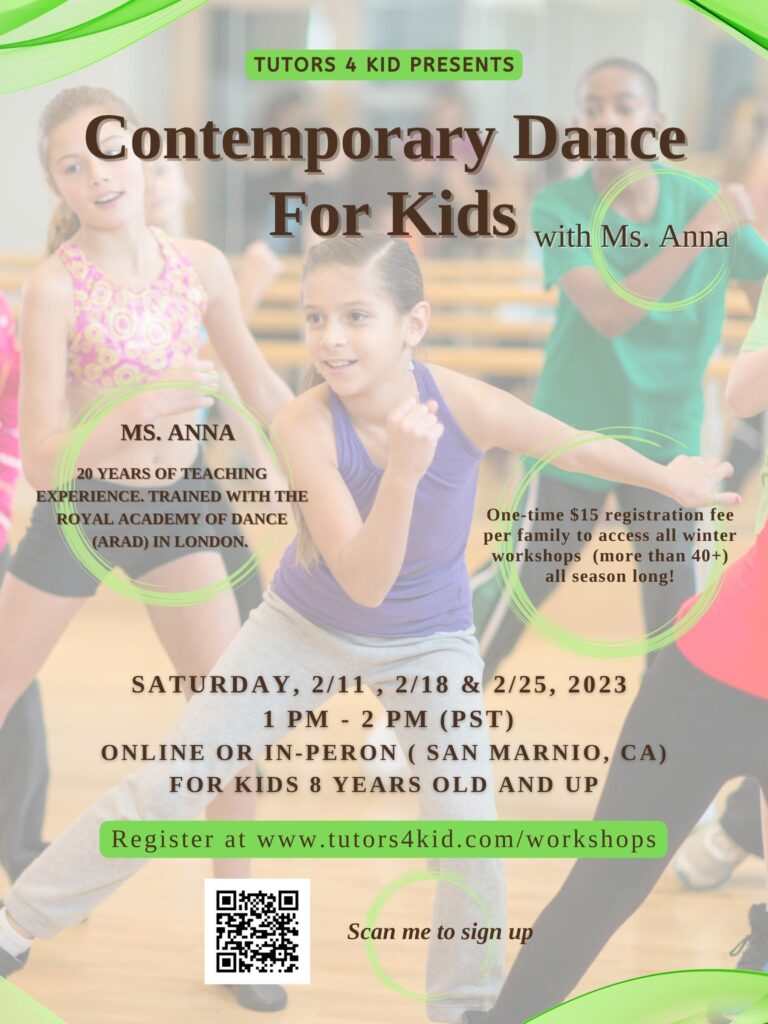 Ballet For Kids With Ms. Anna (8 years old and up)
Learn Ballet and all that it has to offer!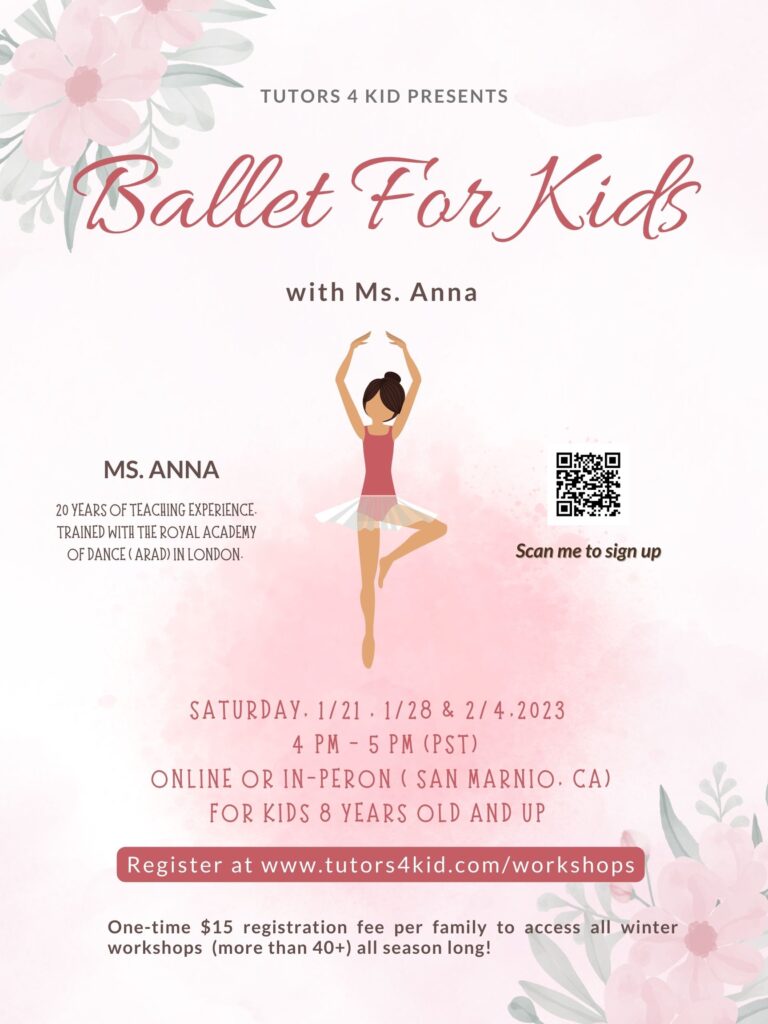 To register, go to this link and sign up: https://tutors4kid.com/workshops/
We can't wait to see you all. Happy New Years everyone!