Tutors 4 Kid Proudly Presents…
Cooking With Ryan and Game of Go!
These are two new classes this week! In Cooking With Ryan, children will learn how to make a delicious BBQ Chicken Quesadilla. Cooking teaches kids confidence, patience and valuable skills that they can carry with them through life. Join Ryan in the kitchen on October 2nd. Let's have fun cooking together!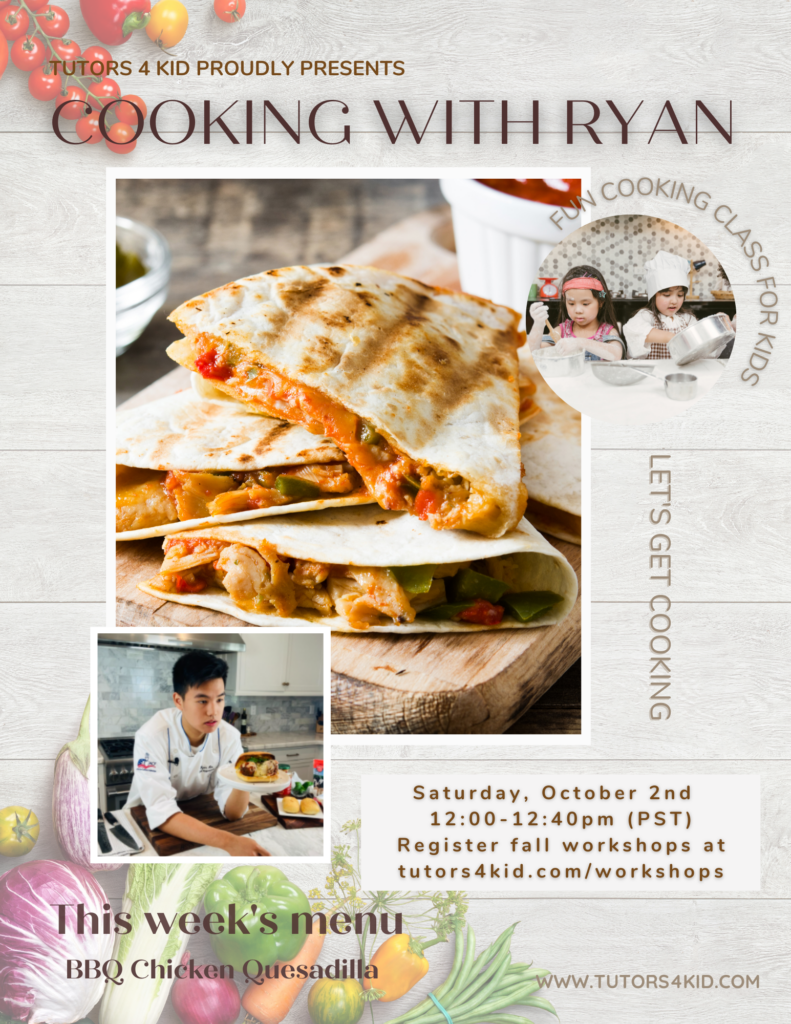 In Game of Go! students will learn how to play Go, Chinese chess. Playing Go provides good opportunities to develop cognitive skills because of the creative strategies available within a set of well-defined and simple rules. The game is for all ages.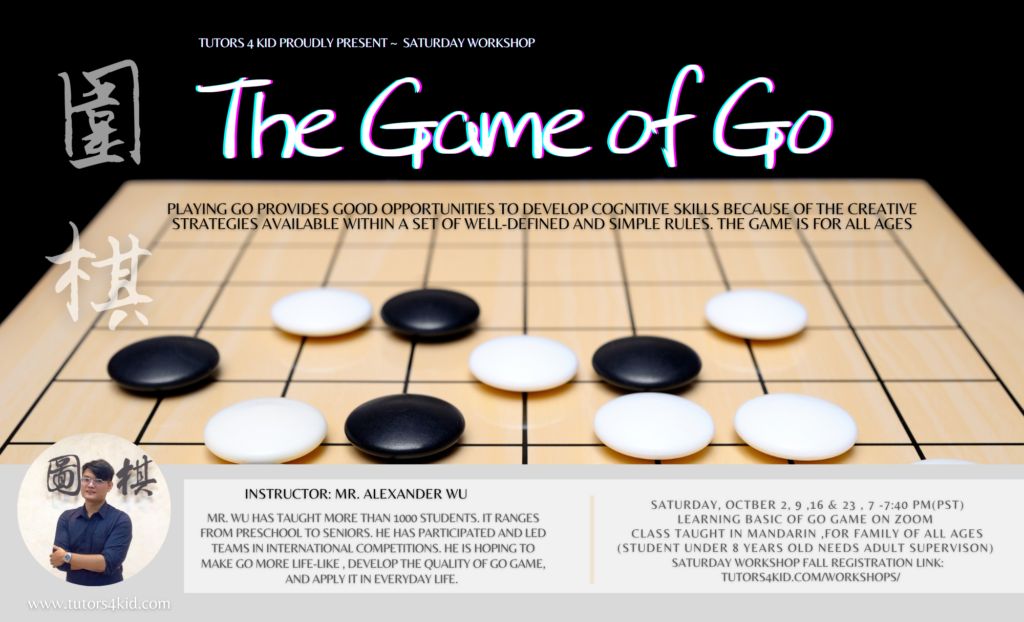 Register fall workshops at https://tutors4kid.com/workshops/