We hope everyone enjoyed the Winter Workshops and discovered classes that sparked their interest. Because Spring is starting, we are entering the new season of Spring Workshops! The first day of Spring Workshop is Saturday, 3/26.
We are excited to announce that there will be many new classes that we will offer. A few of these new classes include Intro to Journalistic Writing, The Science Inside Our Food, Intro to Chess, Hip Hop Kids, Junior Journalism Interview Skills, and so much more! To take a look at all of the classes we will be offering this season, please see the attached flyers.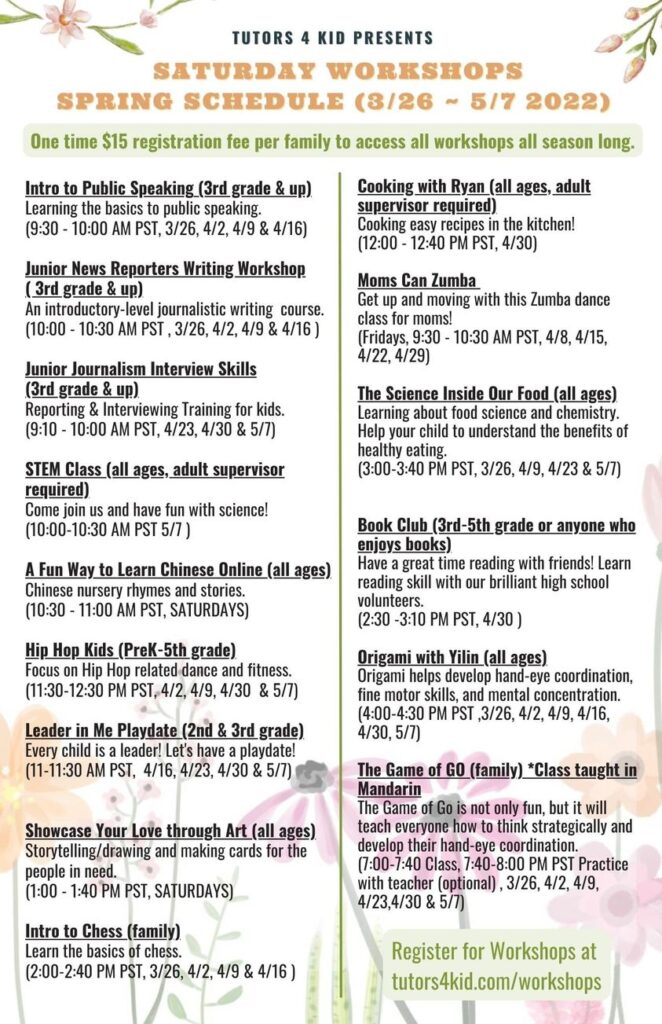 Beyond Chess (Family)
Learn the basics of chess.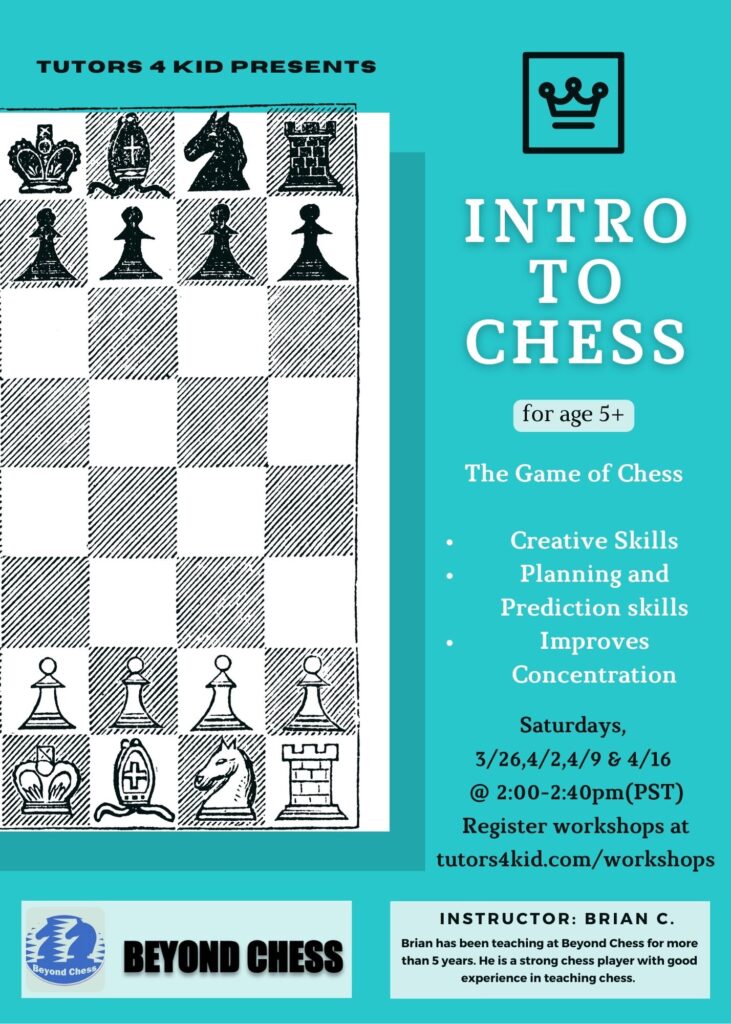 Hip Hop Kids (PreK-5th grade)
Focus on Hip Hop related dance and fitness.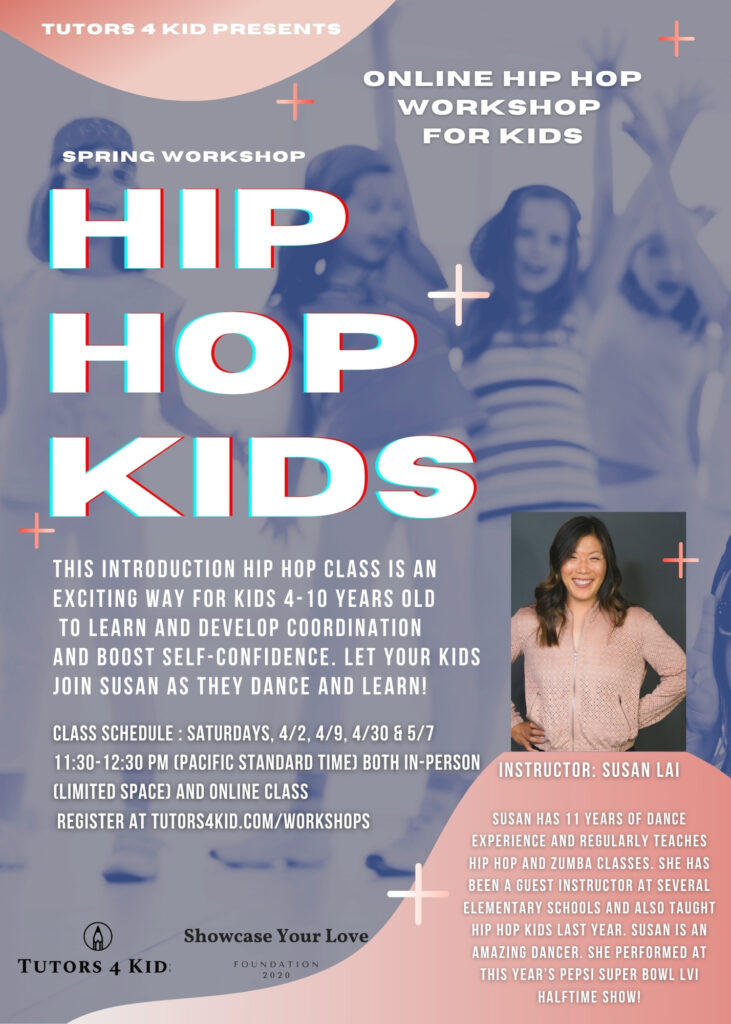 A Fun Way to Learn Chinese Online (all ages)
Chinese nursery rhymes and stories.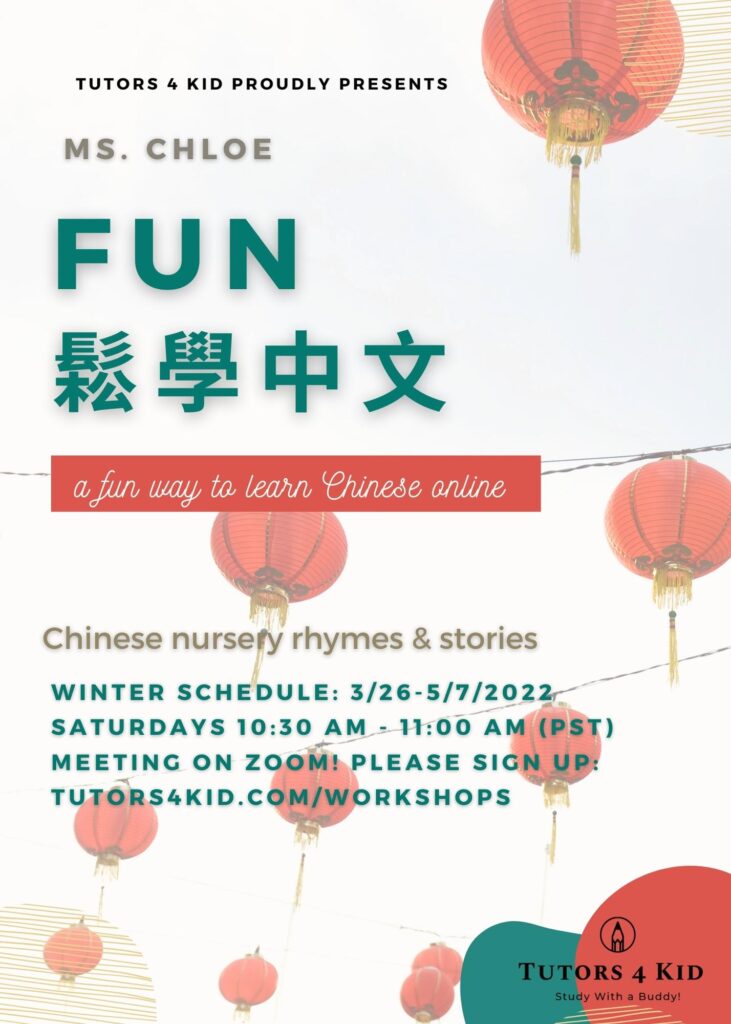 Junior Journalism Interview Skills & Junior News Reporters Writing Workshop (3rd grade and up)
Reporting & Interviewing Training for kids and an introductory-level journalistic writing course.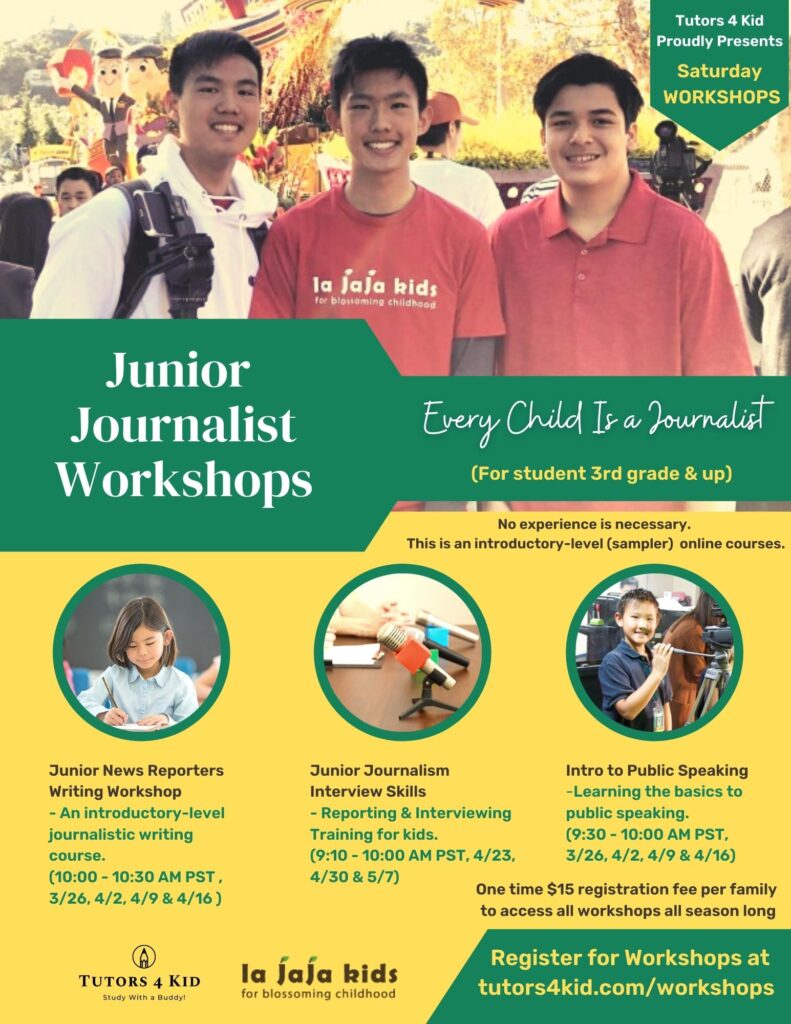 Moms Can Zumba
Get up and moving with this Zumba dance class for moms!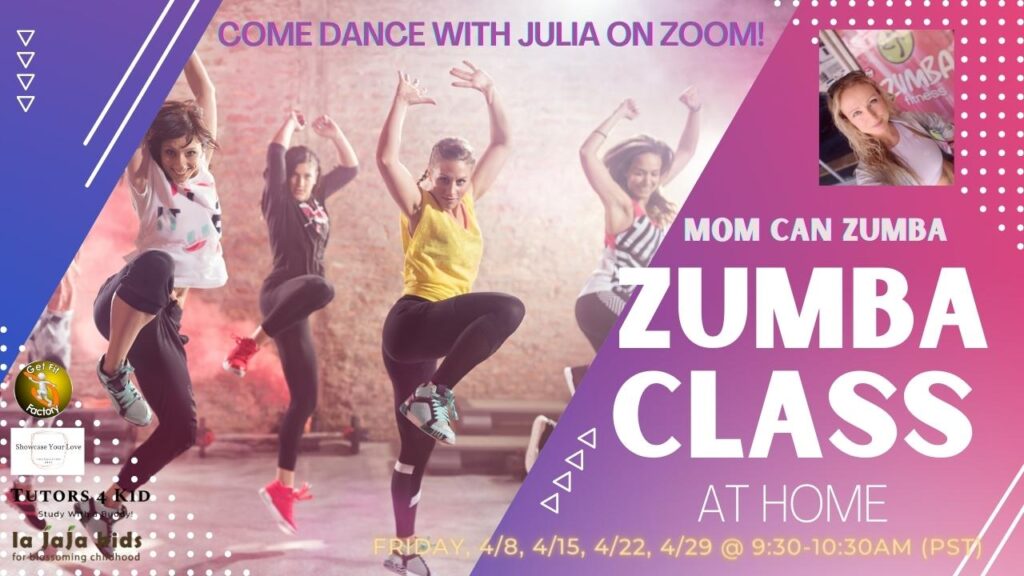 Origami with Yilin (all ages)
Origami helps develop hand-eye coordination, fine motor skills, and mental concentration.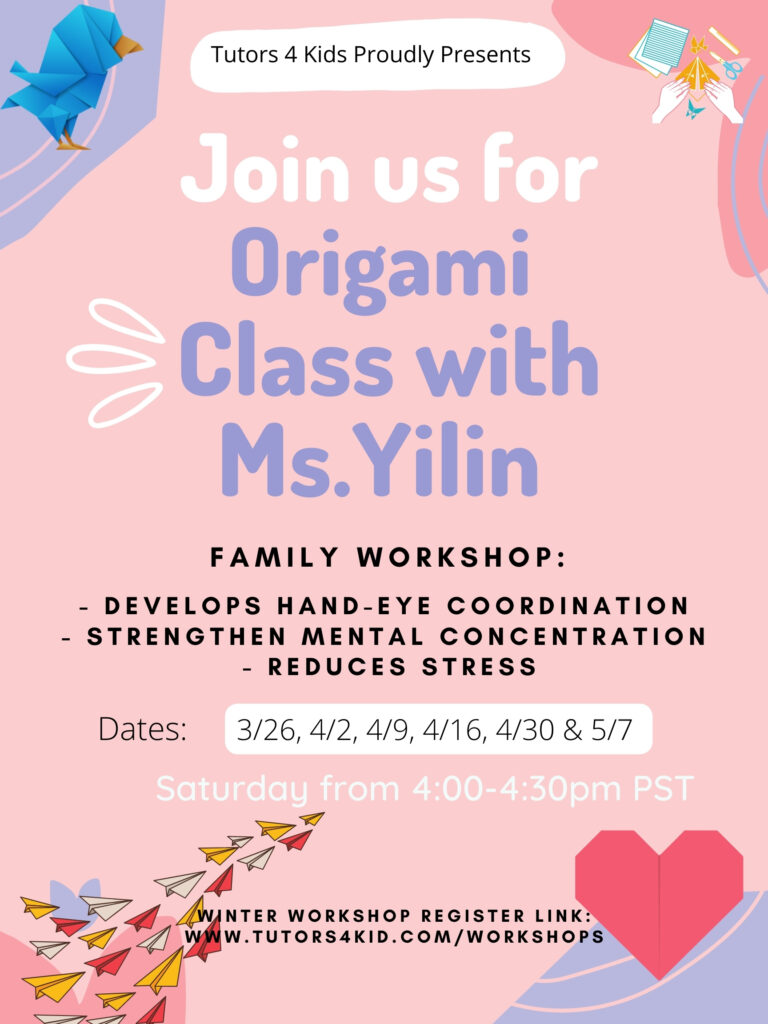 Intro to Public Speaking (3rd grade & up)
Learning the basics to public speaking.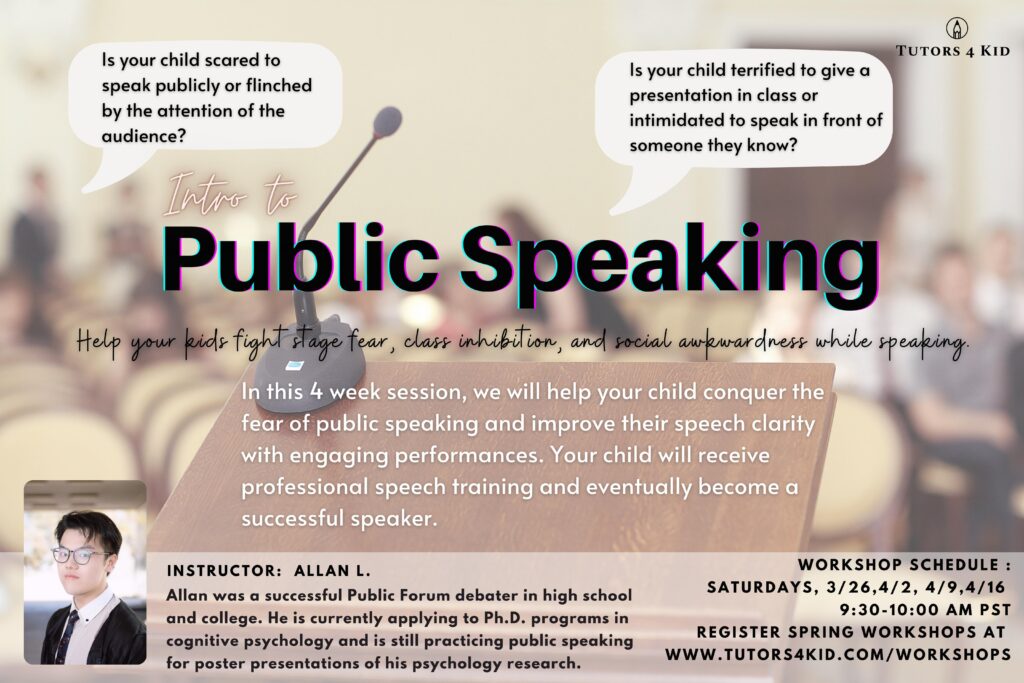 The Science Inside Our Food (all ages)
Learning about food science and chemistry. Help your child to understand the benefits of healthy eating.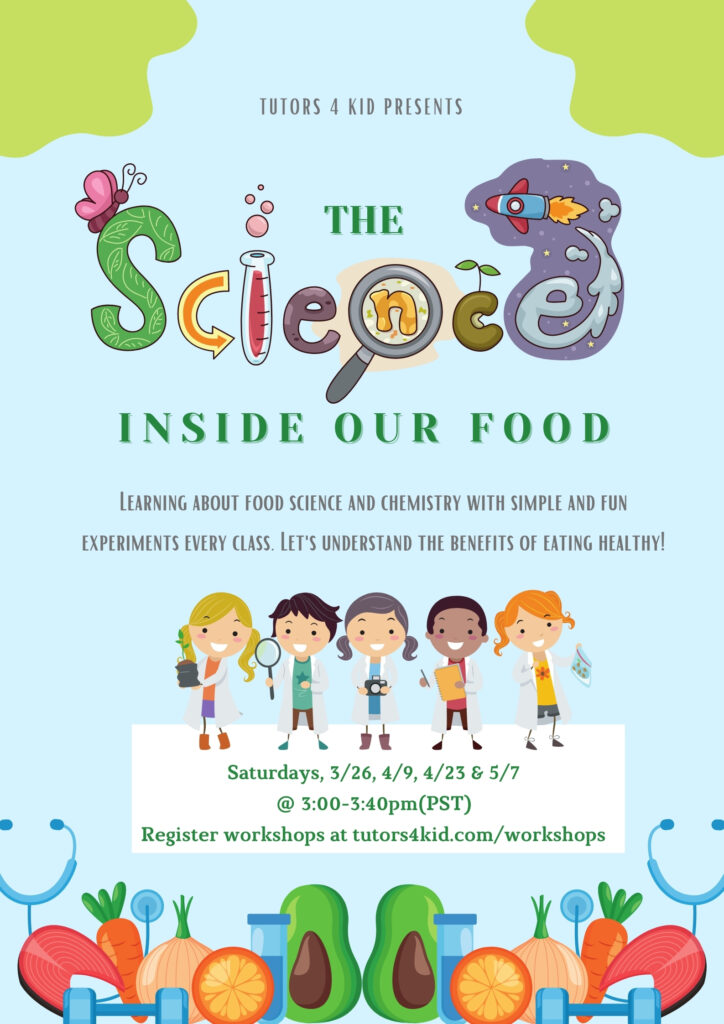 Showcase Your Love through Art (all ages)
Storytelling/drawing and making cards for the people in need.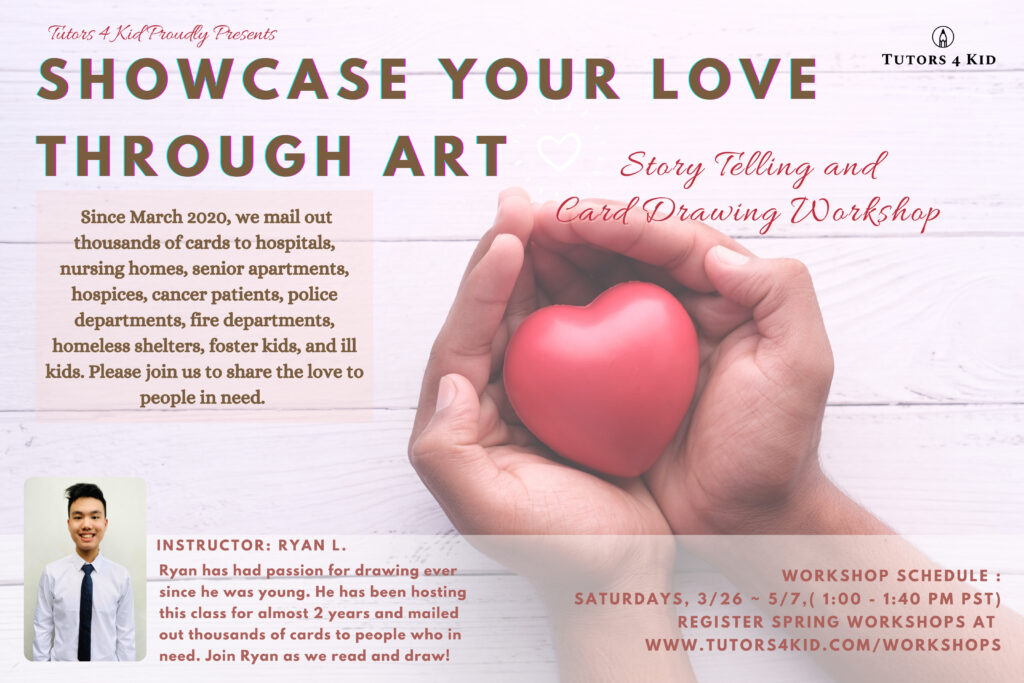 The Game of GO (family) *Class taught in Mandarin
The Game of Go is not only fun, but it will teach everyone how to think strategically and develop their hand-eye coordination.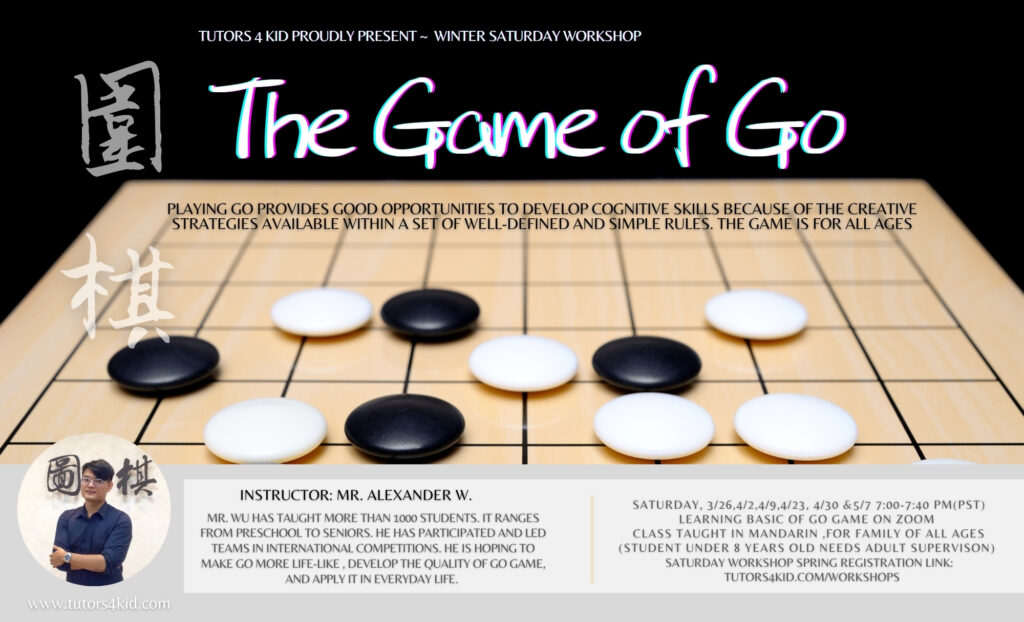 If you're interested in signing up for Spring Workshops, register here: https://tutors4kid.com/workshops/
We hope to see you soon!